The continuation of a 75 year tradition…
"There's only one right way to build a product. Do it right the first time and back it up with top flight after-sales service." – Edwin J. Montalvo Sr.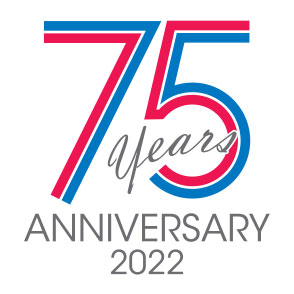 Since 1947 Montalvo has had one goal: provide Better Web Control; whether it be product, service, or support.
2022 marks the 75th anniversary of Montalvo. Founded in 1947 by Edwin J. Montalvo Sr. Montalvo continues the core principle it was built on: build a product right the first time and back it up with the highest quality service and support.
From the invention of the dual disc multiple range air brake and clutch for use in continuous unwinding and winding applications to the latest in advanced tension control technology Montalvo has continuously brought the newest innovations to the industry for 75 years and proudly maintains this tradition.
Customers know when they work with Montalvo they are working with some of the industry's most talented, most knowledgeable, and most experienced individuals. The respect Montalvo has earned within the industry and within its customers continues to drive the company to deliver the finest tension control products, services, and solutions to ensure our customers are maximizing the performance and capabilities of their applications for years to come.
75 years of proud tradition rooted in Better Products, Better Services, & Better Support to create Better Web Control! That's the Montalvo Advantage!