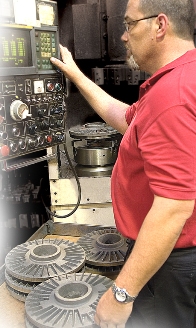 Keep your machines running as efficiently and productively as possible while keeping your tension control equipment in proper working order.
With Montalvo's Routine Contracted Maintenance, a Montalvo Applications Specialist will:
Physically Inspect All Systems In Your Facility (including competitive equipment)
Provide a Written Report Summarizing Results of Inspection
Recommend & Perform Corrective Action
Provide Operator & Maintenance Personnel Training
Montalvo is a name synonymous with quality & we are committed to providing our customers with the service they need to reduce scrap, increase productivity, and maximize revenue.
Request Routine Contracted Maintenance
Click Here to Download our Field Services and Support Brochure.