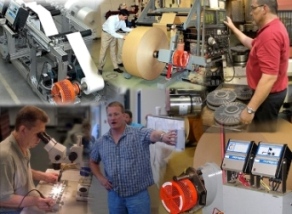 At Montalvo we partner with you to give you the very best. When you purchase web tension control products from Montalvo, you get more than just the most reliable equipment in the industry. You receive Montalvo's unsurpassed customer service & technical support, available 24/7.
Montalvo is a name synonymous with quality. Committed to providing our customers with the best service possible, our knowledgeable team of Applications Specialists and Field Service Technicians are prepared to serve you.
Download our Contact Us today.
Click Here to Download our Field Services and Support Brochure.