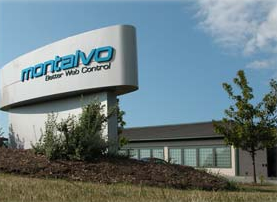 When you work with Montalvo you work directly with the people who made the products. We are not a distributor and are here to ensure your machines are running at maximum efficiency so that you can increase productivity and reduce costs.
Whether its a singular question or consulting with you to design a complete web control system, Montalvo has the history, knowledge, and reliability you are looking for.
For more than 66 years, Montalvo has supplied web control products and since the 1970's, we have offered our products and provided after sales service in major industrial markets worldwide.
To better serve the global community we have offices in the U.S.A., Denmark, Germany and China. We are committed to long-term partnerships with our customers and are equally committed to delivering the highest quality products and services based on the latest technology engineered to solve any web control problem.
Our product line includes analog & digital tension controllers, load cells, brakes, clutches, tension indicators, safety chucks and more.
At Montalvo we know web applications can vary quite extensively, and it is why we have ensured every one of our products can be custom tailored to meet your unique web control problems.
We look forward to working with you, and showing you why Montalvo has become the leader in Web Tension Control.