With offices in the United States, China, and Europe we provide direct sales and support to our customers across the globe.
---
Montalvo Asia
Responding to demand from customers in The Peoples Republic of China, Montalvo established Montalvo (Shanghai) Trading Co., Ltd. in late 2007. Based in the HongKou district of greater Shanghai, Montalvo is able to serve its customers with the same level of local support that Montalvo customers worldwide have come to expect. Montalvo Shanghai serves customers throughout Asia.
Montalvo (Shanghai) Trading Co., Ltd.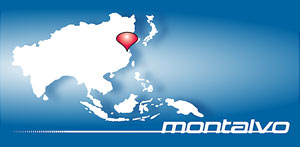 Room B425, Block B, Building 1 , No. 2588 Jin Hai Road
Shanghai Jiao Tong University Jin Qiao Science Park
Pudong New Area, Shang Hai, China 201209
Tel: +86-21-52188010
Fax: +86-21-52188020
Email: info.cn@montalvo.com
---
Montalvo Europe
In line with Montalvo's commitment to providing customers direct sales & support for its industry leading web tension control products, services, and consulting; Montalvo's European headquarters was established in 2010.
Montalvo Europe ensures we can best meet the demands of our customers to make their applications as productive and profitable as possible. Montalvo Europe serves customers throughout Europe.
Montalvo Europe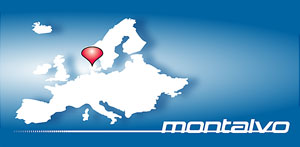 ApS 
c/o EY
Holmboes Allé 12
DK-8700 Horsens
Denmark
Tel: +45 75 57 27 11
Fax: +1-207-856-2509
E-mail: info.eu@montalvo.com
---
Montalvo Germany
In 2013 Montalvo opened its new office in Hanover, Germany. This new office has allowed us to more accessible and responsive to the needs of our German based customers and provide them increased direct sales, support, and service.
Montalvo Germany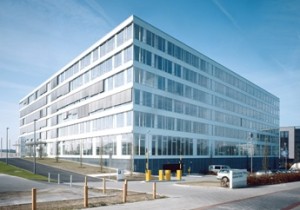 Weidendamm 20
D-30167 Hanover
Germany
Tel: +49(0)511-760 691 41
Fax: +49(0)511-760 691 45
E-mail: info.de@montalvo.com
---
Montalvo Corporate Office
The Montalvo Corporate office serves as the base for North, Central, and South American, African & Australian operations as well as coordinates efforts with our European and Asian offices.
The Montalvo Corporation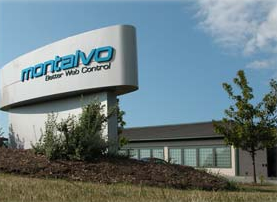 50 Hutcherson Drive
Gorham, Maine 04038 USA
Tel: +1-207-856-2501
Fax: +1-207-856-2509
E-mail: info@montalvo.com