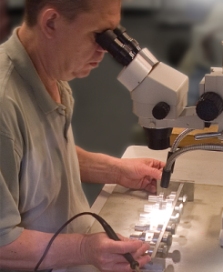 Nothing lasts forever; and although Montalvo equipment typically lasts the longest, Montalvo's repair services will ensure you're not constantly ordering new equipment.
Montalvo offers two types of repair services: In the Field & RMA
In the Field: Depending on your situation, a Montalvo applications specialist is available to come to your facility to evaluate and make any necessary repairs to your equipment. Request Field Repair
RMA: Using our RMA Online Request you can quickly and conveniently get your product evaluated, repaired, and returned to you. Our online Return Materials Authorization form begins the process for getting your Montalvo product evaluated/repaired in house.