At Montalvo we utilize our very own lab line to offer testing services to our customers. Whether it's testing your material or giving product demonstrations, our testing service is focused on ensuring your process is maximizing its capabilities.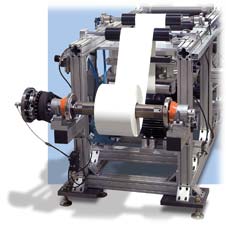 Testing is ideal for
Letting Montalvo fine tune your process parameters and solve your run-ability issues by running a small roll of your material
Determining the best tension levels for your material
Seeing a product in action or showcasing a custom designed product we created for you.
Live demonstrations and training.
These are just a couple of the testing services Montalvo offers its customers.
To learn more about what other testing services are available to you or to schedule a testing service please Request Testing Services