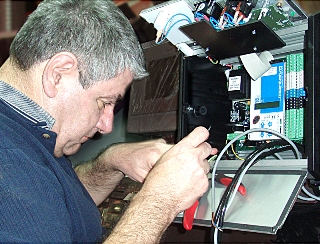 Be Proactive in keeping your machines running at maximum efficiency and productivity while reducing the risk of unexpected downtime
Montalvo offers its application update services to ensure your tension control is running at maximum efficiency and your operators are trained as often as you need.
What's Involved?
A Montalvo applications specialist will thoroughly go through all you tension control equipment and ensure its properly tuned & operating at maximum productivity.
We will optimize any Montalvo equipment if necessary.
Your machine operators will be trained on how to best operate your Montalvo equipment and ensure proper usage for maximum benefit.
A reactive approach can equal costly downtime and productivity loss you simply can't make up, be proactive!
Request an Application Review and Update