EtherNet/IP™ Communications
Z4 Tension Controllers
Announcing ODVA EtherNet/IP™ Communication for our series of Z4 Tension Controllers.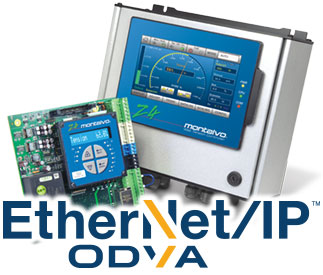 Available as a communication option for new Z4 Tension Controllers, or as an upgrade for existing Z4's in the field, EtherNet/IP™ allows customers to easily interface with an existing HMI on the operator panel of the machine, allow management to record, and store information about the condition of the machine, and reduce, or eliminate the need for running cables/wires for installation.
ODVA EtherNet/IP™ Features Include:
Faster communication between Z4's and other networked devices
Easily interface with existing HMI
Parameters made available for customized tracking and logging
Easily integrates into existing Ethernet system
Visit the NEW EtherNet/IP™ Product Page or any of the Z4 Tension Controller Product Pages for more information, manuals, datasheets, and more.