When you need greater process consistency, higher product quality, and minimal to no downtime, you need Montalvo Tire & Rubber Tension Control Solutions. The curing process within rubber manufacturing is a critical time, where the liner/fabric is highly susceptible to defects if tension is not properly controlled. The unwind tension of the liner/fabric is a pivotal influence on the winding quality and ultimately the end product. Any inconsistencies in
unwind tension will directly affect material quality.
Montalvo works with manufacturers throughout the rubber industry and has provided the tension control solutions and know-how that allows them to Achieve More!
Click and Print– Download our Tire and Rubber Tension Control Brochure.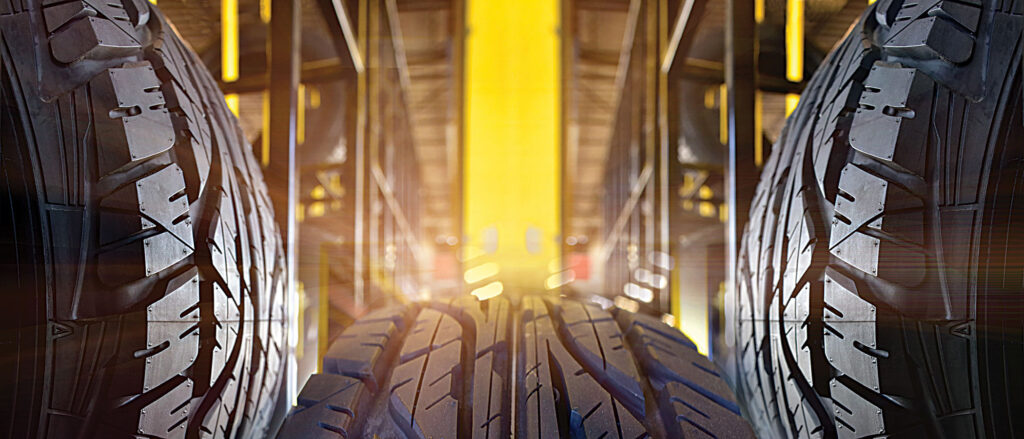 ---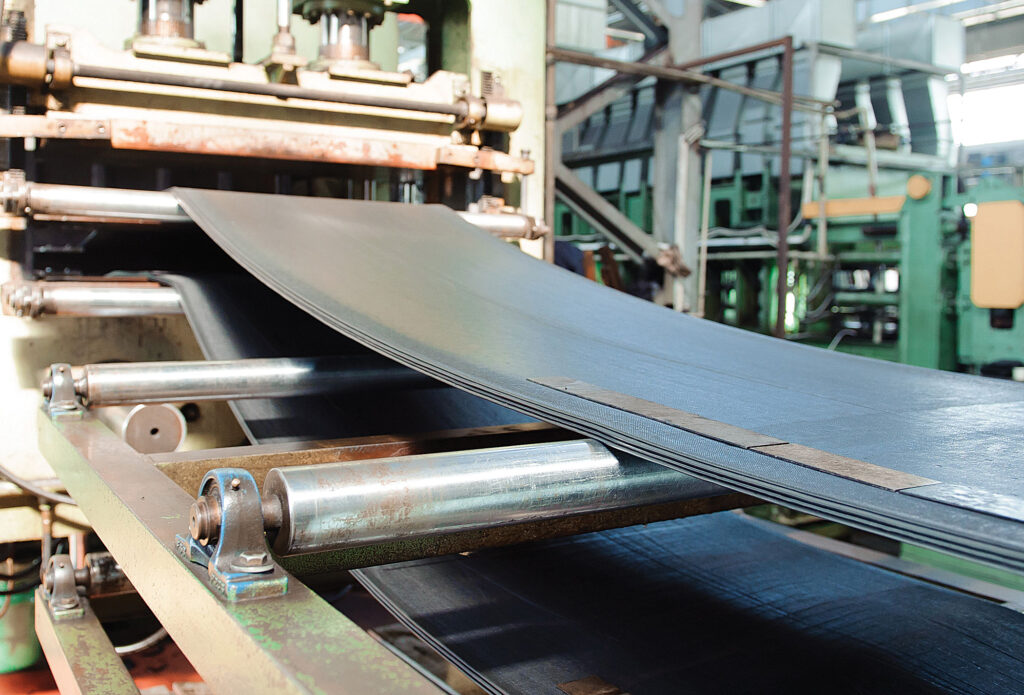 Tighter Process Control to Set It and Forget It
Automation for the Modern Era
Montalvo's "Set It & Forget It" Tension Control technology utilized for liner/fabric tension control reduces operator dependency for consistent high-quality production from run to run and shift to shift.
Bring the latest tension control technology to your machines, improving the automation of your process, reducing operator interaction, and decreasing setup time through saved process parameters to make operation easier than ever.
Contact an Applications Specialist about your Tire & Rubber Application
---
Solve and Prevent Liner/Fabric Tension Related Problems
Telescoped Rolls
Width Variation/Necking
Scrap
Wrinkling
Inconsistent Runs
Winding Variations
Operator Dependency
Drop-In Solutions
Montalvo's Tire & Rubber Tension Control Solutions are designed to be drop-in solutions for your machine, whether upgrading your existing equipment or building new equipment. Our components can fit within existing applications to UPGRADE or ADD tension control to your machine delivering a quick return on investment.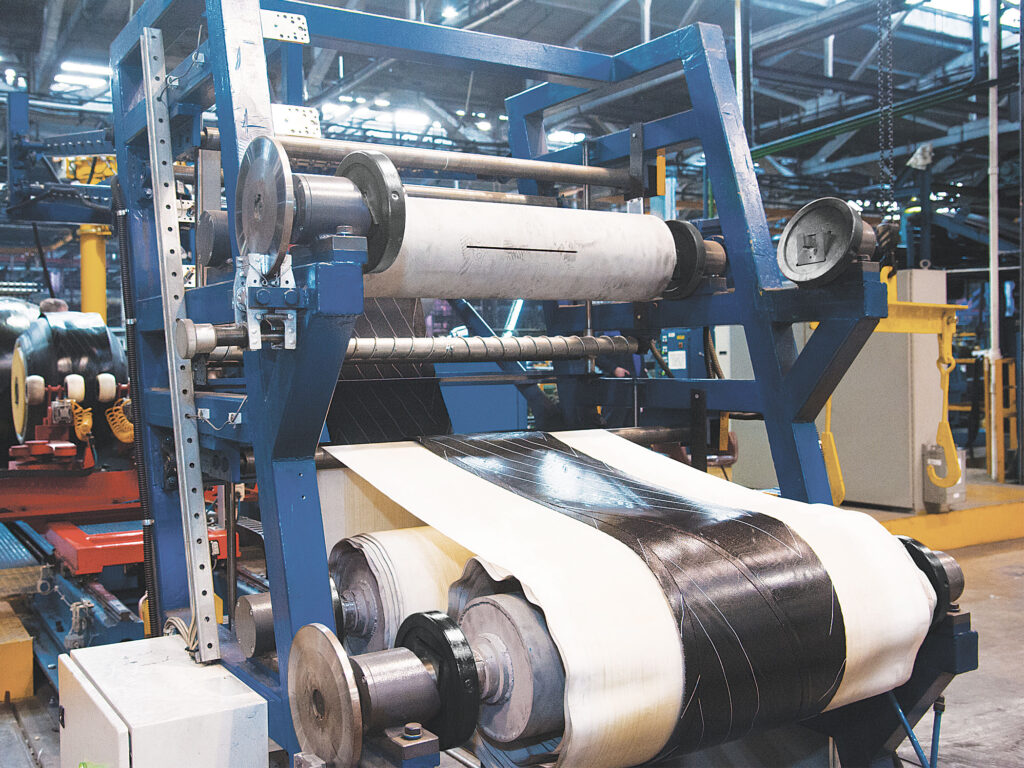 ---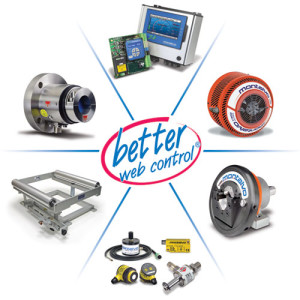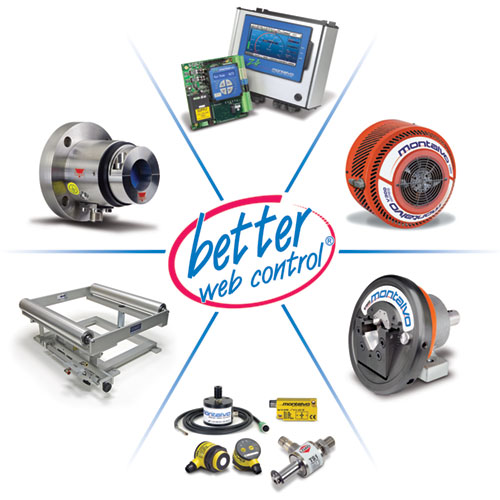 The Solutions You Rely On
Closed Loop Control, Open Loop Control, Dancer Control, & Range Expansion
Closed Loop Tension Control
Montalvo's Closed Loop Tension Control Systems provide a continuous flow of communication between your load cells, controller, and torque device making even the slightest changes to ensure tension is automatically and always, precisely where you set it. Our systems offer some of the most advanced functions and features while still being the easiest to set-up and operate, so you achieve maximum productivity and profitability from full roll to core, every single time.
Utilizing a Dancer? Get Precise Closed Loop Dancer Tension Control
One brake multiple ranges! Range Expansion – Achieve More with Less
Open Loop Tension Control
Rubber manufacturing processes that cannot accommodate load cells, or require minimal
to no roller contact, but still require automatic, precise, and accurate tension control require
a Montalvo Open Loop Tension Control System. Montalvo is a pioneer in open-loop tension
control solutions since inventing the open-loop controller and most recently launching the
patent-pending TSC Torque Sensing Control System.
Contact an Applications Specialist about your Tire & Rubber Application
---
Tailored Upgrade Packages
Not every application is alike. Montalvo has worked with numerous Tire & Rubber manufacturers, each requiring its own specific tension control solution. With rising demands on quality and productivity, tire & rubber manufacturing machines need increased performance, expanded capability, and added functionality. For a fraction of the cost of a new machine, Montalvo makes your current machine run like new; giving you the productivity and profitability increases you require.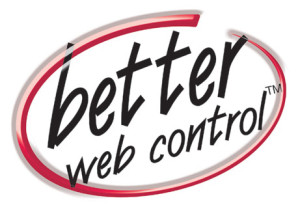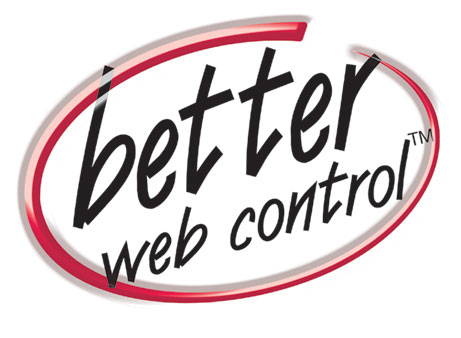 ---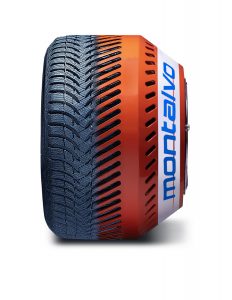 The Experience You Depend On
Montalvo has designed specific total tension control upgrade packages unique to the requirements of Tire & Rubber manufacturing. With years of experience upgrading various Tire & Rubber manufacturing machines improving liner/fabric tension control, Montalvo has both the technical expertise and the knowledge to deliver long-term, cost-effective, reliable results with a quick return on investment.
Complimentary Upgrade Assessment
Montalvo Applications Specialists are available to assess your application and will let you know what would be involved in completing an upgrade and what type of performance upgrades you can expect to achieve. Contact us today to learn more.
Contact an Applications Specialist about your Tire & Rubber Application