Load Cells – Your Question's Answered
Let our Industry Leading Sensitivity be your solution
---
Q: "Why do I need load cells? I've had this machine for 10 years so, why now?"
A: In today's competitive landscape the demands for improved quality and performance are ever increasing. Even machines that have been operating "status quo" for the 10+ years are now being required to produce at improved levels. Load cells provide direct web tension feedback so that even the slightest changes in tension can be corrected to maximize your process quality. This can also lead to speed increases, reduced scrap and other process improvements leading to a quick return on investment. In addition, manufacturers are also being asked to provide their customers with real-time production/process data. To know what your product/process is doing and to properly control your process, load cells are a critical part of the tension control system.
---
Q: "What type of load cell do I need?"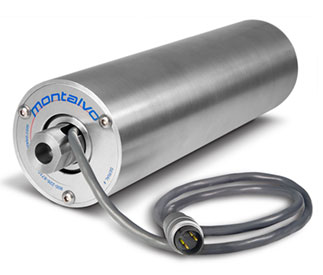 A: My first recommendation is to look at the other machines in your facility and see if you are utilizing load cells, as often it can be best to utilize the same style of load cells you are already using. We offer a variety of load cell styles to easily fit your machinery all working off the same theory of operations. Ultimately the type of load cell will be determined by your machine/process. Are you using dead shaft idlers rolls (ES-I Series)? Do you need a live shaft or live roller (ES-LS or ES-LR)? Are you utilizing pillow block mounts for your rollers (U Series)? Is it a single side machine frame utilizing cantilevered rollers (N Series) or pulley (X Series)? Would you like an all in one load cells and roller (TSR)? These questions will generally determine the type/style of load cell you may be moving towards.
In order to select a style we need to determine a load cell rolls location on the machine, identify the roller they will go on and the specifics of the roller such as a live shaft or dead shaft, shaft diameter if dead shaft, the weight of the roller and space constraints(if any). Then we size the load cell based on the highest total tension ran, web's wrap angle around the load cell roller & resulting direction of force due to web tension. Once this is done and we know the load rating required we can then select one of the Montalvo load cells that best fits this application while factoring in other load cells in the plant for a common compatibility standpoint.
---
Q: "I run 100lbs of tension max, why do I need a load cell with a 250lb rating? And will it be sensitive enough when I run 10lbs of tension?"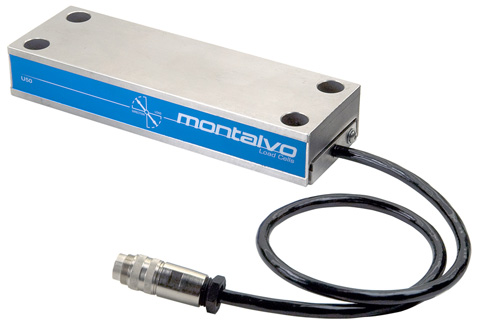 A: There are additional factors to play into "total tension" beyond just the material tension. Wrap angles, roller weights, and the effects of gravity must all be accounted for when determining the load rating of your load cells. In this example these three variables could add up to 75 lbs of additional load, meaning your 100lb tension creates a 175lb load. With a heavy idler roll weight, wrap angle, and gravity, loads may be 30-40% higher than your running tension and must be accounted for as the load cells are bearing the weight of the total load. We need to account for these factors when sizing load cells so that they not only have the capability to precisely measure 100lbs of tension but provide you with some additional headroom should you run more than 100lbs of tension down the road as your business expands.
Yes, you will be able to accurately measure and control your process using the rated load cell for your highest tension but also the opposite end of your tension spectrum on the low end. Our load cells have been extensively tested throughout the years to accurately measure 1lb or less of tension with a reliable and repeatable output. Montalvo can provide testing data upon request.
---
By Tony Rossetti, Applications Specialist of New England
Check out our full line up of Montalvo Load Cells here or call an Applications Specialist today to get your load cells questions answered!