Montalvo Announces All New Load Cell: N Micro Cantilever Load Cell
August 13, 2019, Gorham, ME, USA – Montalvo, international specialists in web tension control, announces its latest addition to their growing load cell portfolio, the N Micro Cantilever Load Cell. N Micro Load Cells are ideal for narrow web, light tension applications requiring precise, superior tension control measurement. Montalvo's N-Micro load cell are commonly used in applications producing labels, tapes, and more, delivering higher quality results for higher quality end product.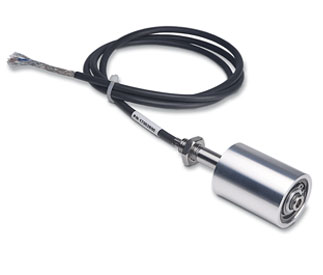 Director of Sales and Marketing, Bryon Williams says, "Montalvo is one of the few web tension control specialists continuously developing new products for the constantly evolving industry. The N Micro is designed for narrow web applications, often running multiple webs of material that all need to be precisely tensioned at the same amount to effectively perform as one end product. It is a cost-effective solution for these applications whether they are running web or more.
Additional N Micro Load Cell features include:
Narrow Web, Light Tension Applications
Standard Sizes and Configurations or Fully Customizable
Full Compatibility with a Wide Range of Control Schemes
High Performance, Low Drag Bearings
High Degree of Linearity and Repeatability
Cost Effective Solution
About Montalvo
Since 1947 the Montalvo Corporation has specialized in manufacturing, integrating, retrofitting and servicing a wide range of tension control products for a variety of industries including, converting, paper, film, foil, nonwovens, plastic, corrugated, packaging, medical, composite and more. Montalvo's products include load cells, tension controllers, tension indicators, amplifiers, tension control brakes and clutches, sensors, safety chucks, and core chucks. Montalvo has four worldwide offices in the USA, Denmark, Germany & China.