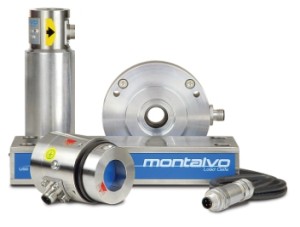 NEWS RELEASE
TMC No. 015-09
FOR IMMEDIATE RELEASE
September 4, 2009
Contact:
Edwin Montalvo
(207) 856-2501
dan@montalvo.com
Gorham, Maine – The Montalvo Corporation, international specialists in industrial web control systems, is closing in on T-Series load cell number 20,000.
The load cell with serial number 19,000 (shown in photo) is one of Montalvo's long-established T-Series tension sensing cells that is made in multiple size and load ratings and can be used in most web tension sensing and web tension control applications.
President Ed Montalvo says:
Our load cells have proven themselves in many web tension applications to be durable, dependable, and very successful for our customers. We have had very few returns and these load cells will operate reliably in almost any industrial environment. We look forward to number 20,000 in the near future.
Montalvo specialists can assist customers in specifying and configuring the right load cell for the job.
The Montalvo Corporation specializes in the analyzing, upgrading and servicing of customer's web control equipment. For 60-plus years, Montalvo has manufactured and serviced a wide range of web control products for the converting, paper, foil, nonwovens, and plastic film industries.
Montalvo products include brakes, clutches, electronic tension control devices, load cells, indicators, web guiding equipment and safety chucks.
Montalvo manufactures in the United States and Denmark, and sells worldwide.