August 18, 2017, Gorham, ME, USA – Montalvo, international specialists in web tension control, welcomes Brian Trial as their new Senior Software Engineer.  Mr. Trial will aid in the development, management and execution of all software engineering initiatives including enhancing existing products, developing new products and innovative technologies, as well as performing testing to assure all specifications are met to produce premium and effective products.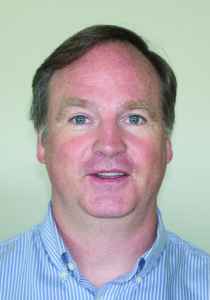 Director of Engineering, Chris Osgood says "Joining us from the automotive industry, Brian brings a fresh perspective to our engineering team.  He is a dynamic and experienced software engineer with a proven track record and will be a key asset in expanding the capability and functionality of our entire product line.  Adding his talents to the Montalvo team will increase our ability to innovate, and lay the framework for our next generation of technology".
Mr. Trial's background includes over 22 years experience in software engineering and has previously worked for Robert Bosch Corporation and Ford Motor Company. Mr. Trial holds a Bachelors of Science in Electrical Engineering from the University of Michigan.
About Montalvo
Since 1947 the Montalvo Corporation has specialized in manufacturing, integrating, retrofitting and servicing a wide range of tension control products for a variety of industries including, converting, paper, film, foil, nonwovens, plastic, corrugated, packaging, medical, composite and more. Montalvo's products include load cells, tension controllers, tension indicators, amplifiers, tension control brakes and clutches, sensors and safety chucks. Montalvo has four worldwide offices in the USA, Denmark, Germany & China. https://www.montalvo.com