August 24, 2017, Gorham, ME, USA – Montalvo, international specialists in web tension control, welcomes Michael Cole as their new Electro-Mechanical Field Service Engineer.  Mr. Cole will provide technical sales support for all Montalvo products and their applications as well as generate designs for mechanical and electromechanical products and systems.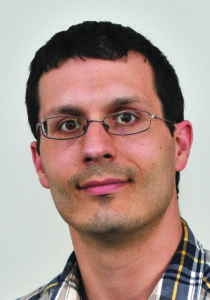 Director of Engineering, Chris Osgood says "Michael is a key addition to our already strong engineering team. His dynamic knowledge of both electrical and mechanical engineering will increase our ability to diagnose highly technical problems as well as come up new innovative solutions for our customers both inside and out in the field. Montalvo is known for our ability to not only immediately respond to our customer's service and support needs but come up with the new technologies they require to gain productivity and profitability".
Mr. Cole's background includes four years experience in mechanical and electrical engineering and has previously worked for EAM and Alere Inc.. Mr. Cole holds a two year Electrical & Automation Technology Degree from Eastern Maine Community College.
About Montalvo
Since 1947 the Montalvo Corporation has specialized in manufacturing, integrating, retrofitting and servicing a wide range of tension control products for a variety of industries including, converting, paper, film, foil, nonwovens, plastic, corrugated, packaging, medical, composite and more. Montalvo's products include load cells, tension controllers, tension indicators, amplifiers, tension control brakes and clutches, sensors and safety chucks. Montalvo has four worldwide offices in the USA, Denmark, Germany & China. https://www.montalvo.com