September 29, 2017, Gorham, ME, USA – Cristine Vickery has joined The Montalvo Corporation, international specialists in web tension control, as their new Inside Sales Representative. Mrs. Vickery's primary responsibilities include assisting customers in all capacities, from quoting, product recommendations, application assistance, and general support as well working with Montalvo's outside sales team.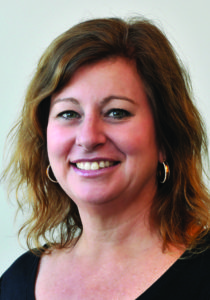 Director of Sales and Marketing Bryon Williams says "Cristine has a proven record of managing relationships with customers to provide excellent support and maximize opportunities. Her personable approach and strategic sales background makes her the ideal person to coordinate our inside sales efforts. Cristine is experienced in many key aspects of customer service and sales and she will be a great addition to our strong team of sales representatives."
Mrs. Vickery graduated from the University of Vermont. She joins Montalvo with 17 years of sales, customer service, and marketing experience. Previously, she worked for Wayfair and Proforma Creative Precision.
About Montalvo
Since 1947 the Montalvo Corporation has specialized in manufacturing, integrating, retrofitting and servicing a wide range of tension control products for a variety of industries including, converting, paper, film, foil, nonwovens, plastic, corrugated, packaging, medical, composite and more. Montalvo's products include load cells, tension controllers, tension indicators, amplifiers, tension control brakes and clutches, sensors and safety chucks. Montalvo has four worldwide offices in the USA, Denmark, Germany & China. https://www.montalvo.com