August 8, 2017, Gorham, ME, USA – Re-designed for shorter lead times, lower pricing, and improved performance, the TSR (Tension Sensing Roller) is an all-in-one, drop-in tension measurement solution combining performance and convenience. The TSR is available in standard sizes and finishes or completely customizable for both OEM's and End-Users. The TSR's performance, versatility, and convenience make them the ideal solution for retrofit upgrade projects and new installations.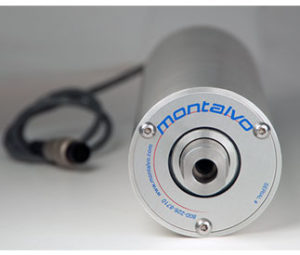 North American Sales Manager, Larry Jones says, "The re-designed TSR-Series combines the best of both worlds. Superior tension control and a high-quality roller come together to make an amazingly convenient drop-in tension measurement unit. Not only do we offer custom rollers, made to easily drop-in to your current process, but we also offer our rollers in standard sizes for shorter lead times. With its superior performance, versatility, and competitive pricing the TSR really is ideal when you need a drop-in, all-in-one solution.
TSR features include:
Drop-In, Easy Installation
Superior Tension Sensing Technology
Lightweight Aluminum Roller – Standard
Shorter Lead Times & Lower Costs
Diameter and Length Customization – Built to Suit
Multiple Load Ratings
Additional Customization Available
Additional information on the TSR can be found on the Tension Sensing Roller Product Web Page.