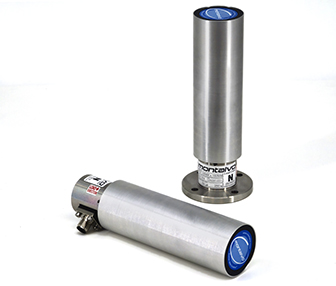 N-Series Cantilever Load Cell Support
Why should I use semiconductor strain gauge load cells as opposed to foil gauge units?
Check out our in-depth article comparing semiconductor strain gauges to foil gauges for a detailed explanation of the benefits a semiconductor gauge provides.
Can I use these in "Hazardous Areas?
Utilizing intrinsically safe barrier blocks will allow you to use your N Series in hazardous areas
Can these be washed down?
N-Series Load Cells are IP-54 rated for being dust proof and water resistance and are OK for water sprayed from any direction.
Can they be used in "Clean Room Environments?
Yes. N-Series Load Cells are ideal for Clean Room Environments.
Will these work with "Brand X" Controllers/Amplifiers?
N-Series are compatible with any controller or amplifier that can interface with a semi-conductor strain gauge.
Are these load cells intrinsically safe?
No, they need to be used in conjunction with barrier blocks.
What excitation voltage do these load cells use?
What is the maximum tension I can measure?
The maximum measurable tension for N-Series Load Cells is 200 lbs (1,000 N)
Why can't I get an N50 longer than 24?
You can't get an N50 longer than 16" because of deflection of the roller when a load is applied.
What is the minimum wrap angle?
While 20 to 30 degrees is recommended, less is definitely possible, depending on the application
What is the minimum tension I can measure?
How do I test resistance?
Set a digital multi-meter to read ohms, and check between the signal, and +/- excitation pins. In the case of 6 pin connectors, a to b, and a to c. You should see in the neighborhood of 115ohms without a weight applied to the load cell.
How do I test operation?
Apply a force in the load direction and monitor mV reading on the signal wire.
How do I change my load cell connector from 6 pin to 4 pin?
We advise that you Contact Us to go over the details of how to rewire your connector to 4 pin from 6 pin to ensure proper connections.
Stay Up to Date On the Latest Product Releases and News