Better Performance. Better Quality. Better Brakes.
Q: My machines process a broad range of materials with different tensions; do you have a brake that will fit my application?
A: Yes, we do! One highly acclaimed feature of our brakes is that they are all modular, allowing you to easily control airflow to individual friction modules, turning them on or off. The 0-75PSI air supplied to your Montalvo brake can be spread out over all/several modules (for higher torque requirements) or to one (or more) individual module (for lower torque requirements). By being able to individually control the use of modules within your brake you also control your resolution, directly benefiting the quality of the end product, by ensuring your process is running the exact torque range you require. Montalvo sells our PDA Remote Valves for easy individual friction module/pad control, as well as our Automated Range Expander for automatic friction module/pad control.
---
Q: Are your brakes relatively easy to install?
A: Yes. As one example our line of V-Brakes conveniently requires minimal modifications to any machine frame to accept the brake with ease. The only installation requirements are to simply drill and tap two holes for the anti-rotation studs, slide the brake on the existing shaft, tighten the set screws and go! Check out the installation video here.
Another convenient, valuable feature of the V-Series Brakes is the game-changing "Snap-in, Snap-out" V-Pad! Take off your cover, snap out the old pads, and snap in the new pads, and put your cover back on. Maintenance is as easy as that. These pads come in a variety of styles to fit the exact needs of your application. The proven benefits are not only the ease of the installation but also there is little to no interruption to your process and you see instant results. Check out our demonstration here.
---
Q: What's the standard lead time on a brake?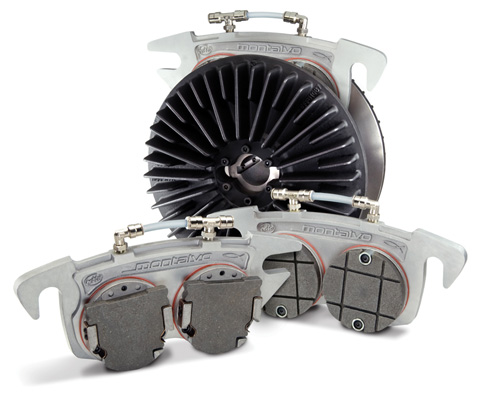 A: In most cases, we can ship any "standard" brakes in 3 weeks or less after the order is placed. Where our competitors generally have lead times of 5-6 weeks on comparable products, our shorter lead times benefit you directly, saving time and money!
---
By Steve Larrivee, Southeast Regional Sales Manager
Check out our full line up of Montalvo Tension Brakes here or call an Applications Specialist to get your tension brake questions answered today!