Now announcing…
The Montalvo TSC™ System Technology has been granted patent status!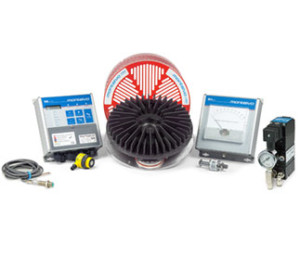 Saving you money and space, the TSC™ eliminates extra costs by mitigating the need for additional rollers and load cells, while still delivering precise control for up to 9 different tension process parameters and more. This patented technology easily integrates into existing machines or built into new machines.
MORE valuable features the TSC™ offers include:
Easy Installation, Set Up & Operation
Reduces Machine Build Cost
Easily Upgrade Existing Machines
Smooth, Precise, Repeatable Tension Control from Full Roll to Core
Compact & Space Saving Tension Control Package
Performance Driven, High-Quality Components
Customizable System Packages
TSC Components
The U4 – Advanced, Fully Featured Tension Controller

Featuring soft start, anti-coast, taper tension, 0-10V or 4-20mA versions, programmable diameter alarms, the ability to save up to 9 different tension process parameters, and more.
Questions about your 
Open-Loop technology
? 
Click here
 to read an overview of the benefits and latest technology on your system.