Precise, Consistent, Uniform Tension Control of Every Individual Tow
Inconsistent and non-uniform tension on every tow creates many negative outcomes, from manufacturing scrap to catastrophic failure of end products. Inconsistent tension amongst tows which are meant to work together to form a single product creates weak points across the end material as tension varies. Proper tension control of every tow ensures each tow's effectiveness is maximized, creating stronger, better, higher quality end products.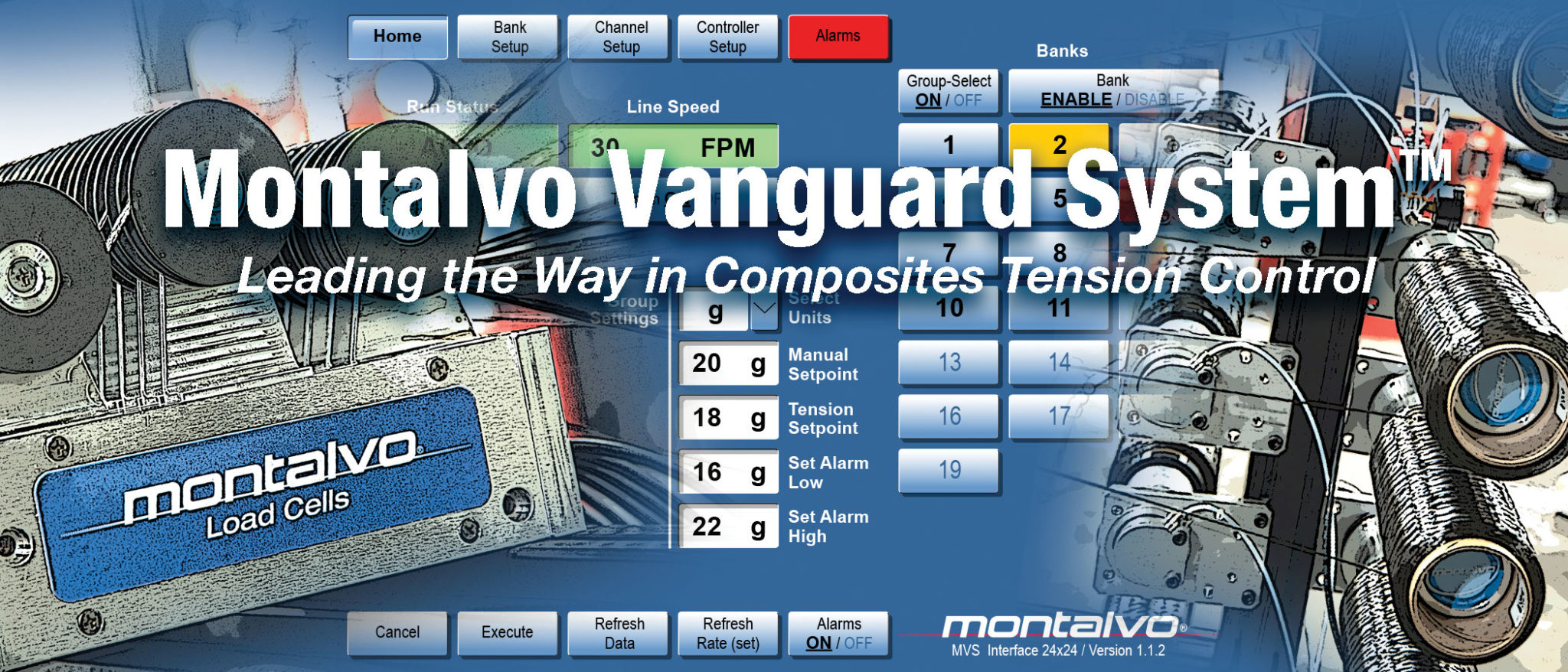 The Montalvo Vanguard System (MVS)™
The patented Vanguard System is Montalvo's flagship closed loop tow and tape tension control technology system, leading the way in precise, uniform, consistent, automated tension control.
The MVS automatically controls even the slightest changes to ensure tension is automatically and always, precisely where you set it. Maximize your productivity and profitability!
The Montalvo Vanguard System is comprised of three major portions – Tension Control, Tension Measurement, and Torque Control for a total closed loop tension control system.
A REVOLUTIONARY TECHNOLOGY
Backed by the National Science Foundation and SBIR Program (Phase I & II)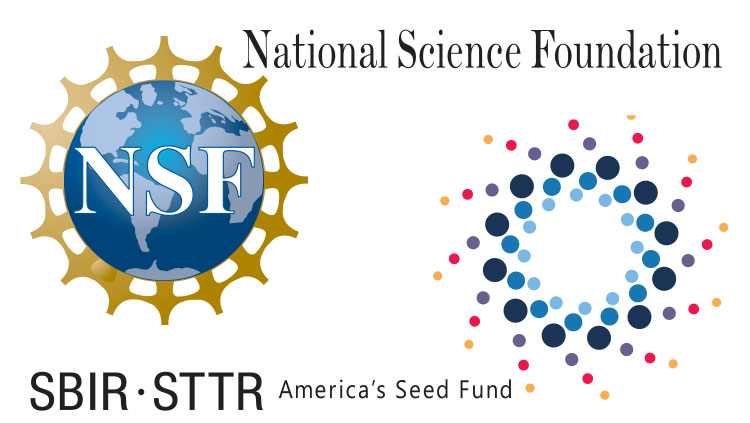 ---
Tension Control
A single interface for automated control, indication, and data collection of every end/tow in your process. Montalvo's Vanguard Tension Controller (V-TC) is easy to set up and operate, utilizing the continuous feedback from the load cells to provide minute changes in torque, automatically and precisely maintaining set tension from start to finish.
Easy to Setup and Operate
Low/High Tension and Tow Break Alarms
Pre-Configured for Your Application
Single Interface for Managing Every Tow in Your Process
Adjustable and Expandable Tow Counts
Plug and Play Functionality with Vanguard Load Cells
Capable of Full Process Tension Control or Just Tension Indication
Simultaneous Tow Monitoring
Vanguard Tension Controller Datasheet
---
Tension Measurement 
Continuous, precise tension measurement directly from your tow. The Vanguard Load Cells (V-LC) feature Montalvo's industry-leading load cell technology for sensitivity, reliability, and repeatability giving exact, continuous tension measurement of your ends for higher quality tension control.
Wide Sensing Ranges – from 20g up to 10kg
Pre-Calibrated (Just Install & Go)
Built-In Amplifier for Easy Connection to Existing I/O
High Overload Protection
Precise Tension Measurement
Repeatable, Reliable, High Performance
Plug and Play Functionality with VTC
Vanguard Load Cell Datasheet
---
Torque Control
Smooth, consistent, precise torque control for maximum process capability. Montalvo's Vanguard Torque Control constantly adjusts the web/ tow tension to maintain the desired tension required for the material being processed.
Creel Pneumatic Brake Control
Wide Torque Ranges and Tension Profiles
Capable of a Wide Variety of Materials and Tensions
Easy, Hassle-Free Installation
Long-Lasting, High-Quality Performance
Compact
Retrofit Capable – Upgrade Your Existing Creels
Vanguard Creel Brake Datasheet
---
Drop-In Tension Control Solutions


Easily upgrade the capabilities of your machine.
Montalvo's composites tension control systems and components are designed to be drop-in solutions for your machine. No need to invest in completely new machinery. Our equipment can fit within existing applications to ADD automated tension control to your application, delivering a quick return on investment.