Improved Compatibility and Performance
The A4 Digital Amplifier blends performance and convenience in one compact package. Compatible with both semiconductor strain gauge and foil gauge load cells The A4 delivers push button calibration, push button zero-ing, automatic load cell fault detection and USB integration for remote calibration and monitoring.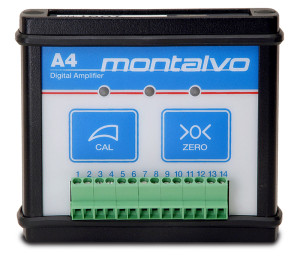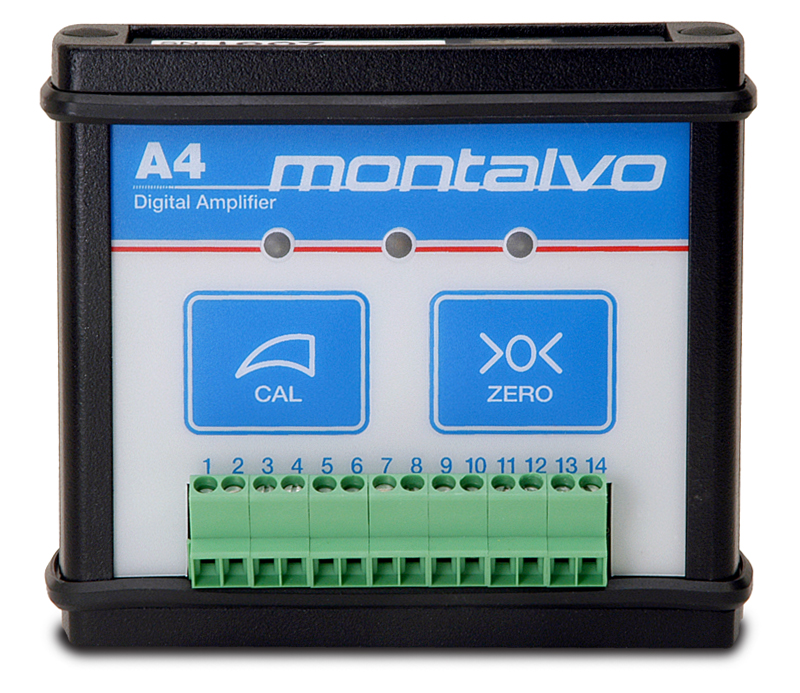 Available now, the A4 Amplifier v1.3 includes improvements and enhancements for increased compatibility, performance, and accessibility including:
Added Windows 8 and 10 Support
Added Filtering Option
Added Dead Band Feature
Improved Accessibility
Improved Responsiveness
Improved Calibration Functionality
Improved PC Connectivity
Additional A4 Amplifier Features Include:
Push Button Calibration
Push Button Zero-ing
Automatic Load Cell Fault/Damage Detection
Powers Digital & Analog (needle type) Meter
Integrates with Both Drives & PLC's
3 Channel Output: Left, Right, and Total
Remotely Calibrate & Graphically Monitor Raw Inputs from Your Compute
Compatible with Semiconductor Strain Gauge and Foil Gauge Load Cells
0-10V or 4-20mA outputs
Full Bridge and Half Bridge Compatible
24 Volt Operation
DIN Rail mounting for easy installation
Check out the A4 Amplifier Product Page for more information or contact your local Montalvo Applications Specialist.