In this issue:
New Managing Director of MSC
Product Spotlight: XR Load Cell
Tension Control Delivered
---
Montalvo Names New Managing Director of Montalvo Shanghai
Welcome Jason Yang.
June 24, 2014, Gorham, ME, USA Jason Yang has joined The Montalvo Corporation, international specialists in web tension control, as Managing Director for Montalvo Shanghai. Mr. Yang will lead the sales, engineering, marketing, finance and administration for Montalvo's Asian Headquarters, with a focus on driving continued profitable growth in both China and across all of Asia.
Chief Operating Officer Robin Goodwin says: "We consider the Asia market to be one of our top opportunities for growth in the coming years. Jason brings with him a proven track record of success, leadership and collaboration. I am very excited about the
ong term outlook for The Montalvo Corporation and Montalvo Shanghai."
---
XR Pulley Load Cell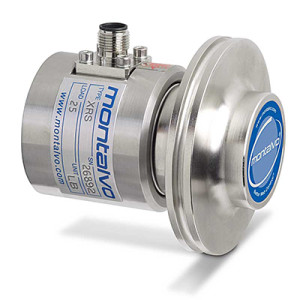 For single strand applications (wire, filament, cable, ribbon, etc)
XR Load Cells are capable of utilizing your existing pulleys or can be built with a pulley fully customized to your specifications. Designed specifically for single strand applications the XR Load Cell gives you a more reliable, accurate, and precise tension signal.
All In One System
A combined load cell and pulley arrive in one ready to install complete system.
Superior Tension Signal
Semi-conductor strain gauges provide 25x the sensitivity and 10x longevity compared to foil gauges for greater precision & accuracy.
Fully Customizable
Built to suit – load ratings, pulley size, pulley diameters and pulley finishes can all be specified by you, to meet the exact needs of your application.
Anti-Deflection Design
Produce, uniform, consistent, high quality end product, every time!
Utilize Your Own Pulleys
X Series Load Cells are capable of utilizing your existing pulleys as a high performance, cost effective option
---
Total Tension Control Delivered in 2 Weeks or Less Tension Controller, Load Cells & Amplifier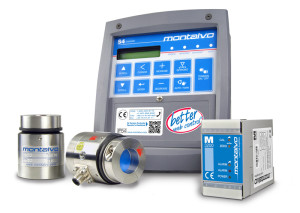 Achieve more – Industry leading tension control products delivered to you in 1 week (*2 weeks for regions outside North America)
Increase the capabilities of your machine with a few key simple upgrades today! Contact a Montalvo Applications Specialist to learn
more.
More on the S4 Digital Tension Controller
More on the ES Dead Shaft Idler Load Cells
More on the M-3200 Amplifier