In This Issue:
New Video: U Series Load Cell Installation & Calibration
Product Spotlight: Under Pillow Block Load Cells
Tension Control Delivered to you in 1-2 weeks
---
New Video: U Series Load Cell Installation & Calibration
See just how easy it is

In this new video we showcase the in's and out's of  installing and calibrating your U Series Load Cells. U  series load cells are custom drilled and tapped to your  bearing specifications ensuring they arrive ready for a  simple installation.
Check out the video to see how easy it is, or get assistance with installing your own U Series Load Cells
---
Product Spotlight: Under Pillow Block Load Cells
Superior tension control starts with a superior tension signal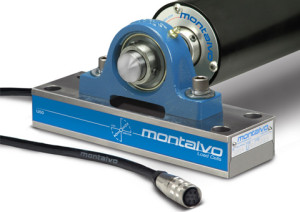 Designed for use under pillow block bearings, the U Series industrial construction provides an accurate and repeatable signal even in harsh environments.
U Series Load Cells are IP67 rated, chemical and corrosion resistant and feature easy 4 bolt mounting, providing you the performance and service life you require with a hassle free installation process.
Additional features include:
Semiconductor Strain Gauge
Overload Protection
Full Scale Linear Output
Custom Drilled & Tapped for your bearings
---
Tension Control Delivered to you in 1-2 weeks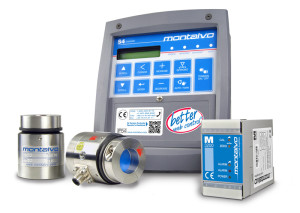 Tension Controller, Load Cells, Amplifier
Achieve more – Industry leading tension control products delivered to you in 1 week (*2 weeks for regions outside North America)
Increase the capabilities of your machine with a few key simple upgrades today! Contact a Montalvo Applications Specialist to learn more.
> More on the S4 Digital Tension Controller
> More on the ES Dead Shaft Idler Load Cells
> More on the M-3200 Amplifier