Consistent, smooth, linear torque output from full roll to core is the foundation of any high quality corrugated manufacturing process and is the foundation of our tension control brakes. When you need to increase productivity and product quality with your existing roll stand, our Corrugated Tension Control Solutions deliver the performance you require.
Improve splice performance, reduce waste, reduce maintenance, and run all the way down to the core every time! Our solutions include industry leading tension brakes, load cells, and tension controllers, combined with some of the industry's most experienced Corrugated Applications Specialists.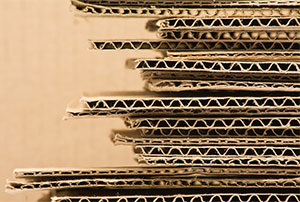 ---
Tailored Upgrade Packages
Martin – Langston – MHI – Marquip – United – Favelessa – and more
We have performed upgrades on nearly every Corrugator Roll Stand in the industry.
Whether its bolt patterns, shaft size, space limitations, etc., our Corrugator Upgrade packages are tailored to the specific requirements of each type of roll stand, simplifying installation and maximizing performance.
And if we currently don't have a package designed for your specific roll stand, we will design it at no additional cost.
Add capability, add performance, and increase the productivity of your roll stand.
Learn more about and see examples of our Corrugator Roll Stand Upgrades
Contact an Applications Specialists about upgrading your corrugator
---
V Brake and V Pad
From the cover, to the disc, to the pad, the V Brake is designed to increase your productivity. No other brake in the industry is as easy to install, operate, and maintain while delivering incredible performance. Featuring a patented fin design and high thermal capacity disc to maximize cooling capacity, the V Brake operates at optimal efficiency throughout your entire process. Optional V Brake Fan Covers expand cooling capacity even further.
Our exclusive V Pad allows for tool-LESS brake pad changes. When maintenance is required, every pad on your brake can be changed in mere seconds. Snap out the old pads and snap in the new pads, simple and quick. When time equals money, don't waste it on maintenance. Use the V Pad!