In this issue:
Kick Off 2015
XR Pulley Load Cells
Web Guides
---
Kick Off 2015 with Increased Productivity Tension Control Upgrade Packages
In today's competitive marketplace, manufacturer's commonly are required to do more with less. A Montalvo tension control upgrade package can deliver a cost effective, immediate return on investment that allows existing machines to effectively compete with today's new machines.
We work with you to find the best solutions to meet your budget and production goals. Make 2015 one your best yet with Montalvo.
Experience
With our 67 years of experience in the tension control industry, you know you are getting the best in knowledge and experience to make your application more productive.
Drop In Replacements
Whether you're upgrading our components or other manufacturers, a majority of our upgrades easily integrate into your current application.
Cost Effective
We specialize in cost effective upgrades that deliver a quick return on investment and increase your productivity years to come.
Support
We pride ourselves on our ongoing after sales service and support for all of our customers. We are here for you!
Increases Your Capabilities
A few key, simple changes will make your machine run as practically new, enhancing the capability, productivity and profitability of your application.
Get a Free Upgrade Consultation
See more of Montalvo's Upgrades and Retrofits
---
XR Series Pulley Load Cells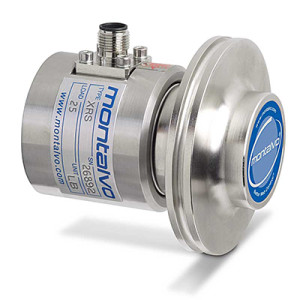 Designed for single strand applications – wire, filament, cable, etc
Part of our X series of load cells the XR is a fully customizable load cell to meet the specific needs of your single strand application.
The XR pulleys are built to suit or are capable of accepting your existing pulleys for the ultimate in cost effective and simple integration into your process.
Additional features include:
100% Stainless Steel Body
Industry Leading Sensitivity
Mechanical Variance Compensation
360° Overload Protection
Multiple Mounting Options
Visit our XR webpage for more information
---
Web Guides from Coast Controls Total tension control equipment packages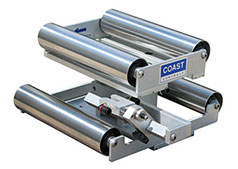 Montalvo and Coast Controls have created a new strategic partnership designed to provide our customers comp tension control and web guiding equipment packages.
As a preferred supplier to Coast Controls, Montalvo tension control equipment, including controls, load cells, bra and sensors will be featured on Coasts' new machine builds and retrofit applications.
In addition, Coast Controls Web Guides are now available for direct sales, service, and support through Montalv and Montalvo Representatives in select regions.
Coast Controls All Air Web Guiding Systems are simple to install, simple to operate, are highly cost effective an have a longer service life.
Visit our Coast Controls Web Guide page for more information
---
Sign up for the Better Web Control Newsletter to have monthly editions delivered right to your inbox.