Thank you for a great 2017!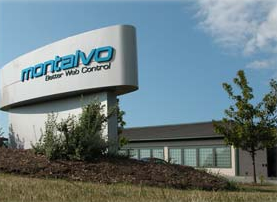 2017 was another extremely busy and extraordinary year for Montalvo. We had many key achievements in 2017 in product development, personnel, customer service, customer support, and customer delivery, with much more planned for 2018! Montalvo's worldwide operations continued to expand to better meet our customer's needs. Montalvo Shanghai Corporation (MSC) had a banner year in customer achievements, while we also expanded our European operations to meet growing customer demand. Montalvo's worldwide operations continue to provide our customers industry leading products, support, and service!
High Marks for On Time Delivery
Montalvo sets the bar high for itself every year, aiming to achieve industry leading rates of ship to request and commit performance. Although 2017 was a busy year for Montalvo, we maintained some of the shortest lead times in the industry. And we don't just say we have shorter lead times; we meet them. 2017 saw Montalvo achieve a 95%+ ship to commit rate and 92%+ to request and we continue to strive for that 100% mark in 2018.
We know the importance of getting you the high quality, high performance products you require as quickly as possible, and in 2017 our investments in equipment and resources ensured we achieved just that.
Key Developments in Load Cells – New Releases, Lower Prices, and Shorter Lead Times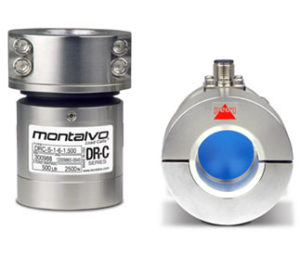 Montalvo's 2016 investment in in-house load cell manufacturing capability continued to generate many positives for our customers in 2017. Early 2017 saw the introduction of 2 new load cell lines; the DR-C – CMC Ultra and Legacy Direct Replacements, and the DR-D, DFE Model C Direct Replacement Load Cells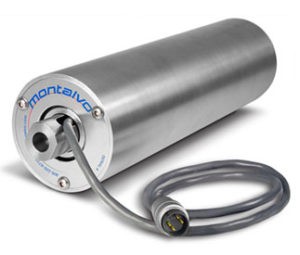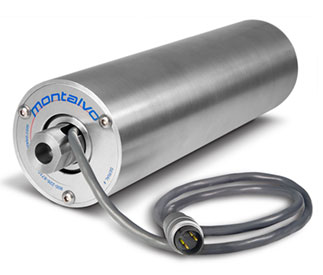 In addition, through 2017 we continued the re-design improvements on our TSR Tension Sensing Rollers and N Series Cantilever Load Cells for lower lead times and pricing.
We continue to innovate and improve our load cell product line to give you the superior tension sensing capabilities you require to maximize your process quality. Look for more developments in 2018!
All New EtherNet I/P Communications for the Z4 Tension Controller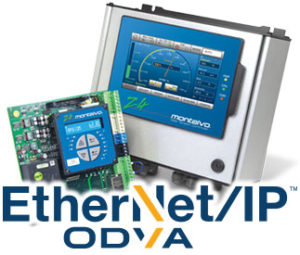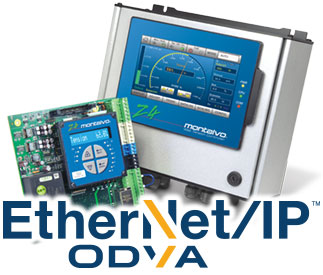 With the growing demand for expanded communication capabilities, we added ODVA Certified EtherNet I/P communications to our robust and powerful Z4 Tension Controller. With fast communication between the Z4 and any other device on your network, remote tuning, and all parameters capable of being controlled from the central HMI, EtherNet I/P delivers greater communication capabilities to meet your requirements.
The Latest Range Expander Hits the Market – the P4 Automatic Range Expander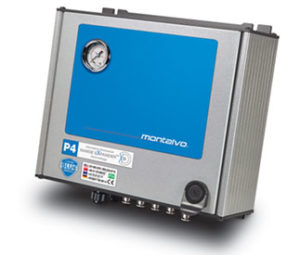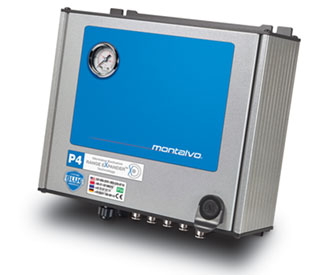 When Montalvo invented Range expansion over 15 years ago, we knew it was something that would truly help our customers expand the capabilities of their machines, but didn't realize just how much the industry would change, making range expansion often essential. The P4 Automatic Range Expander was released in 2017 and represents the next evolution in our range expansion technology, which allows customers to precisely control multiple materials, with various tension ranges, all on one machine. Never before could one machine do so much.
As manufacturers are continuously challenged to get more production out of their machines, and have their machines perform tasks they were not originally designed for, the simple introduction of the P4 gives you all of those capabilities. Give your machine the abilities of multiple machines with the new
P4 Automatic Range Expander.
A Growing Team – Meeting Demand and Improving in All Areas
Reflecting the growing demand for Montalvo industry leading tension control products, service, and support, 2017 saw the addition of multiple new hires and internal promotions. Our growing family ensures we give our customers our absolute best in quality, performance, delivery, and responsiveness.
Eric Champigny – Gauging Technician
Michael Cole – Field Service Engineer
Matthias Geissler – Applications Specialist – Germany
Josh Harriman – Electronics/Quality Control Technician
Steve Larrivee – Southeast Regional Sales Manager
Dave Mareiniss – North American Technical Applications Manager
Jack Mastrogiacomo – Quality Control Manager
Brian Trial – Senior Software Engineer
Hana Martinez – Marketing Assistant
Cristine Vickery – Inside Sales
Bryon Williams – Director of Sales and Marketing
As we continue to expand our operations, we are excited to continue this trend in 2018 offering greater employment opportunities and expanding our ability to deliver Better Web Control.
Growing Sales and Furthering Our Abilities to Partner with Our Customers
Montalvo Electronics and Load Cells:
Montalvo load cells and electronics are some of the most sought after components in the industry. With superior quality and performance, Montalvo saw significant growth in load cells, controllers, and amplifiers worldwide in 2017 as our customers looked for greater reliability and functionality for their processes. With a reputation for long lasting, easy to use, and productivity improving products, we ensure you are maximizing your process capabilities. We look forward to continuing this trend in 2018 and helping you to Achieve More.
Lunch and Learns
2017 saw the launch of our official Lunch and Learn program, and was very well received by our customers. Our Applications Specialists held Lunch and Learns on various topics
throughout 2017 including: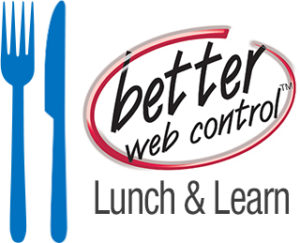 Range Expansion: What is it, and How Do I Use it
Montalvo Product Overview
S4 Tension Controller Setup and Operation
The Advantages of Dancer Tension Control
Closed Loop vs. Open Loop Control and Options and much more…
Lunch and Learns give you and your team the ability to causally learn more about a topic of your choosing with a Montalvo Applications Specialist. Learn about new innovations, how to maximize the capabilities of your products, discuss new processing ideas; you name it!
Click here to schedule a Lunch and Learn today!
More Coming in 2018
2017 saw a lot of big changes and growth at Montalvo, and as exciting as it has been to review 2017, we look forward to an even greater 2018 with new innovations and growth on the horizon.
Right away 2018 will see us introduce a new line of core chucks, while we continue our development on load cells, controllers, and brakes, furthering our commitment to bring you the latest and best in web tension control technology.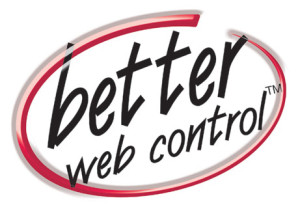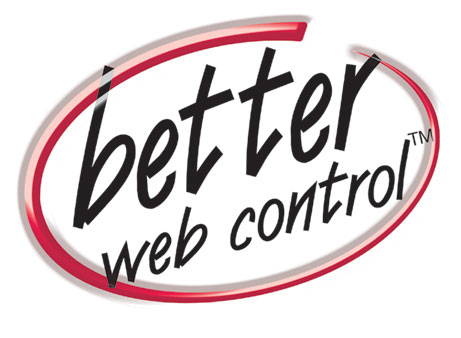 While others may talk of a lack of innovation in web tension control, Montalvo continues to not just develop new processing technologies, but develop patented innovations like the Torque Sensor.
Montalvo is committed to bringing you the latest advancements in tension control technology you require to be more productive and more profitable.
2017 has been a very exciting year for us at Montalvo and are looking forward to 2018. If you have any immediate needs, or would like to discuss your application, or any of the topics I have highlighted here in more detail, please don't hesitate to contact me or anyone on the Montalvo team. We are here for you!
Thank you,
Bryon Williams
Director of Sales and Marketing
bmw@montalvo.com
(800) 226-8710 x 114