In This Issue:
NEW Video – US4 Calibration
Product Spotlight – US4 Ultrasonic Sensor
Here For You
---
NEW Video – US4 Calibration
In this brief video we walk you through to process of calibrating your US4 Ultrasonic Sensor. A simple setup and push button calibration process increases the capability of your machine while ensuring minimal downtime. Get up and running faster. See how easy it is!
---
Product Spotlight – US4 Ultrasonic Sensor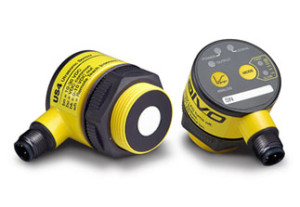 Montalvo's US4 Ultrasonic sensor gives you more advanced roll diameter detection with superior accuracy and reliability, while still being one of the easiest sensors to install and calibrate.
Built in temperature compensation combined with an IP67 rating ensures a quality signal no matter the environment.
Additional features include:
Easy installation
Push button calibration
0-1 av or 4-20mA Output
Extended sensing ranges
A quality and dependable sensor  allows your machine to be more productive by giving your controller the information it needs to properly control tension. An inaccurate sensor can mean the difference between profit and scrap. Utilize the US4 today, a small but critical piece to your tension control.
Visit the US4 Ultrasonic Sensor product page to learn more. 
---
Here For You!
The Montalvo Corporation Gorham, ME, USA
1-800-226-8710
Montalvo Germany
D-30539 Hannm.er, Germany
+49(0)511-760 691 41
Montalvo Europe
DK-8700 Horsens, Denmark
+45 75 57 27 11
Montalvo Asia
Hongkou District, Shanghai, China +86 21 61401822