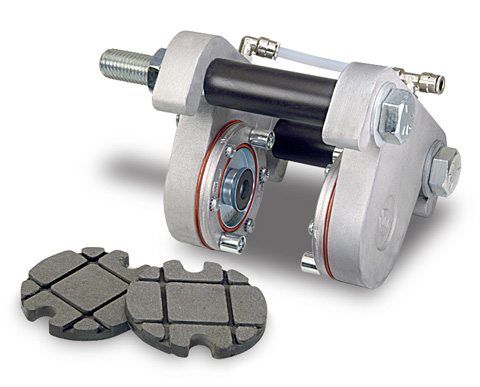 M Pneumatic Brake Caliper Friction Modules for long lasting high performance.
Overview

Downloads & Drawings
Standard Friction Pads
M Caliper Modules employ Montalvo's Standard Friction Pads
Easy Brake Pad Changes
M Friction Modules create a quick and easy pad changing process with minimal process interruption.
High Quality Construction
M Friction Modules are manufactured to perform in practically every environment. High quality construction ensures a long service life.
For additional information on the M Friction Module please download the M Module Parts List.
Stay Up to Date On the Latest Product Releases and News