In This Issue:
NEW – X Series Load Cells
Achieve More – Montalvo Upgrades and Retrofits
---
NEW X Series Load Cells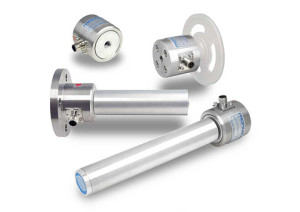 Designed for applications utilizing either a cantilever roller (XN) or a pulley (XR), the all new X Series perfectly blends versatility, functionality, and performance.
Use what you have:
Capable of accepting your currant rollers or pulleys (XB body only, the X Series can turn a neutral part of your line into a tension measurement powerhouse or simply upgrade your current load cell.
Or customize it:
Whether you need a cantilever roller or pulley or a specific diameter, profile, material, finish, you name it, we customize the X Series to meet your exact needs.
A Dual Parallel Beam eliminates web drift while offering full bridge capability. Other features include:
Leading tension sensing sensitivity
100% stainless steel body
2 Mounting Options – Standard or Flange
Mechanical Variance Compensation
Multiple Load Ranges
and more
To learn more about the X Series Load Cell visit the X Series Webpage
---
Achieve More – Montalvo Upgrades & Retrofits 
It never hurts to ask! Talk to a Montalvo Applications Specialist and get a free Application Review to see Where your machine could achieve more!
In today's competitive landscape machines in current use need to be able to compete with new machines. What many people aren't aware of is that a simple upgrade to the tension control components of your machine can make your machine run practically new.
Faster line speeds
Higher quality end product
Reduced waste
Decreased downtime
Lower operating costs
These are just some of the benefits of a tension control upgrade.
Montalvo has performed upgrades & retrofits on practically every type of application in the industry. Our vast industry knowledge and experience has earned us the reputation as a primary source for expert advice in adding capability, efficiency, productivity and profitability to your machines.
Contact Us today with Your Application Information