In This Issue:
Tension Control Makeover for Expanded Machine Capability
Product Spotlight: KL Safety Chucks
---
Tension Control Makeover for Expanded Machine Capability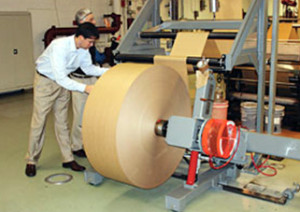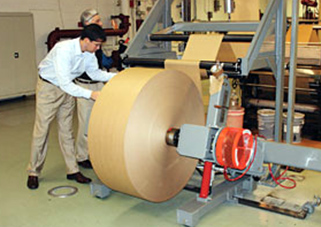 In today's economic environment the ability to invest in new equipment can be a challenge, but competing against new equipment can be an even more challenging. The ability for a machine to compete with the latest models comes down to its capabilities.
Having worked on practically every type of application in the industry, Montalvo is an expert in upgrading the capabilities of practically any application.
Montalvo partners with you to learn more about your application, learn what your objectives are and create a tension control package that gives your application greater capabilities for greater productivity and greater profitability.
Achieve more with your application for a fraction of the cost of a new machine while obtaining rapid return on investment.
One such Tension Control Makeover was highlighted by Editor in Chief Mark Spaulding for Converter Magazine. The featured article was on a Flexopress/Bagmaker upgrade for Fisher Paper Products.
---
Product Spotlight: KL Safety Chucks
Montalvo Safety Chucks were designed with one goal in mind; create the ultimate in safety while making installation easy and providing maximum performance with a long service life.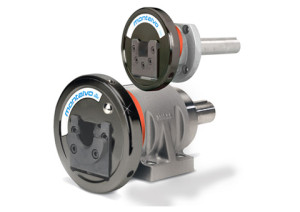 Heavy duty bearing design ensures maximum load and speed capacities so not only are you maximizing safety, but you're not sacrificing productivity for it.
Automatic locking, hardened design, high speed ability, superior concentricity and multiple installation options make the KL the premier choice in safety chucks.
Protect your employees; protect your machine with Montalvo's KL Safety Chucks