In this issue:
Direct Replacement Load Cells
Summer Shutdown Service
Dancer Position Sensor
---
Dependable Direct Replacement Load Cells
Replace With Ease & Without Interruption
Achieving high quality tension control starts with a high quality tension control signal. Montalvo's load cells offer greater sensitivity to detect the slightest changes in tension to minimize waste and maximize process quality. The high quality, high performance load cells you've come to know with Montalvo in the dimensional sizes you require if utilizing DFE or CMC load cells. Direct Replacement load cells meet DFE and CMC product dimension specifications to allow replacement with ease and without interruption.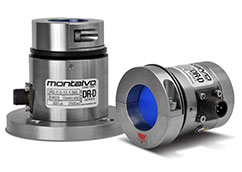 3 Pin Dead Shaft Idler Load Cells (DR-D Series – Dover Flexo Direct Replacement Load Cells):
3 pin connector
Dimensional Equivalent to DFE Load Cell
Multiple mounting options
100% stainless steel
360° overload protection
For more information visit the DR-D Series Webpage
Full Bridge Dead Shaft Idler Load Cells (DR-C Series – CMC Direct Replacement Load Cells):
Full Bridge Load Cell (half bridge available)
Dimensional Equivalent to CMC Load Cell
Multiple mounting options
100% stainless steel
360° overload protection
---
Summer Shutdown Service and Support
Utilize Your Machine Downtime for Upkeep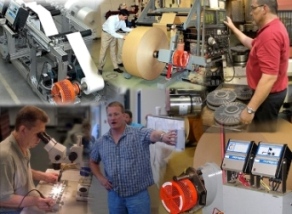 Montalvo offers a wide range of services and a summer shutdown can be the perfect opportunity to have a Montalvo Applications Specialist look over your machine. To help you achieve more we offer:
Tune ups for your existing equipment
Machine/process evaluations for product or upgrade recommendations
Installation and start-up assistance, or
Training sessions for your team members
Let us service your Montalvo equipment to ensure its overall optimal performance.
Contact Us to set up your appointment today!
---
DPS Dancer Position Sensor/Inclinometer
No Wear Parts, Zero Maintenance
The Montalvo Dancer Position Sensor utilizes the latest in sensor technology to give you rapid, yet precise, response times and tension feedback. Installation of the DPS is a no hassle job that can be done without any adjustments to your current application. Also, with non-contact
housing and no wear parts, you can expect an exceptionally long service life. We are proud that our DPS provides you with leading accuracy of 99.98%.
Easy installation
Extended service life
Flexible axis mounting
Sensitive and precise
Rapid response time
Tool-less collaboration
Repeatable
Short circuit proof
It's just that easy!
Get More Information on the DPS Dancer Position Sensor
---
Here For You!
Need technical assistance, have a question about your application, adding components to a new machine, or want to explore an upgrade or retrofit, we are here to help you any way we can.