In this issue:
TSC™ System – Patented Technology
Product Spotlight: EtherNet/IP™ for Z4 Tension Controller
Web Break Detection
---
The Montalvo TSC System™ Gains Patented Status
Performance. Convenience. Productivity.
Montalvo's Torque Sensing Control™ Technology has been granted its full patent! Saving you money and space, the TSC™ eliminates extra costs by mitigating the need for additional rollers and load cells, while still delivering precise control for up to 9 different tension process parameters, and more… 
Read the full article here
 or visit the 
TSC™ Product Page
 for even more information!
Some valuable features the TSC™ offers are:
Customizable System Packages
Easy Installation, Set Up & Operation
Easily Upgrade Existing Machines
Smooth, Precise, Repeatable Tension Control from Full Roll to Core
Compact & Space Saving Tension Control Package
Questions about your Open-Loop technology? 
Click here
 to read an overview of the benefits and latest technology on your system.
---
Product Spotlight: Ethernet/IP™ Communications
Available as a communication option for new Z4 Tension Controllers, or as an upgrade for existing Z4's in the field, EtherNet/IP™ allows customers to easily interface with an existing HMI on the operator panel of the machine, allow management to record, and store information about the condition of the machine, and reduce, or eliminate the need for running cables/wires for installation.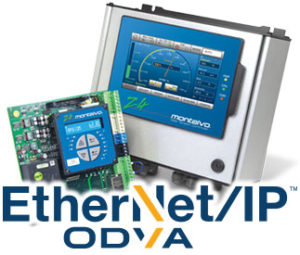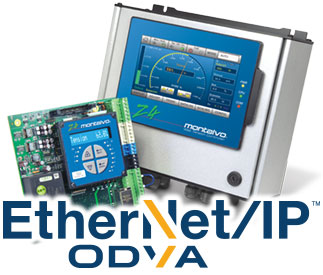 ODVA EtherNet/IP™ Features Include:
Faster communication between Z4's and other networked devices
Easily interface with existing HMI
Parameters made available for customized tracking and logging
Easily integrates into existing Ethernet system
---
Web Break Detection
Be Prepared & Minimize Web Break Backlash.
Web Breaks are the bane of converting, printing, coating, and all applications. You rarely know in advance when a web break is going to happen, and when it does the operator is often at a loss to explain why it happened. Although a complete tension control system can greatly reduce the chances of a web break occurring, when a web break does occur it is the speed at which it is detected and action taken that determines the amount of time and product loss.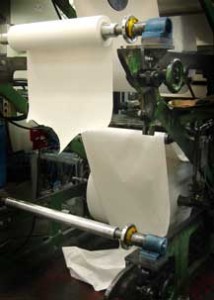 Although there are some general conditions that make web breaks more likely to happen, the specific circumstances that cause web breaks vary from application to application, from press to press, and from converting machine to converting machine.
On all Montalvo Web Break Detection equipped controllers users are able to program and adjust all web break detection settings, determining the level of sensitivity in triggering a web break signal, and creating the type of web break detection indication desired (ex: alarm, light, machine shutdown, etc.).
Web Break Detection comes equipped on the following Montalvo Controllers: X-3400 Tension Controller, Z4-UD Unwind Dancer Tension Controller, and the Z4-UI Unwind Dancer Tension Controller with Tension Indication. All controllers additionally feature a wide range of communicative, diagnostic, and performance enhancing features.
---
Here For You!
Need technical assistance, have a question about your application, adding components to a new machine, or want to explore an upgrade or retrofit, we are here to help you any way we can.