In This Issue:
Video Series Launch: The V Pad – Productivity Defined!
Corrugator Solutions: New Webpage and Overview Sheet
NEW Blanket Ordering System
---
Video Series Launch: The V Pad – Productivity Defined!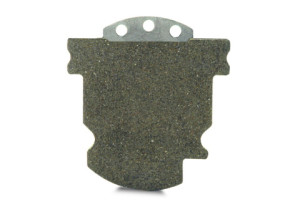 For awhile we have been touting how the V Pad is the definition of productivity. As the originators of the V Pad we have described its greatest features:
Tool-less pad changing process
Snap-out, snap-in pad changes
Superior construction for superior performance
Now, see it in action. We give you a first hand experience at how fast you can change every pad on your brake in this brief 1:45 video. Gain productivity, gain efficiency, gain performance. All with the V Pad.
The V Pad comes standard on all Montalvo V Brakes, and can be fitted as a drop in replacement with the Dual V Module for Montalvo Standard and HP Brakes
---
Corrugator Solutions: New Webpage and Overview Sheet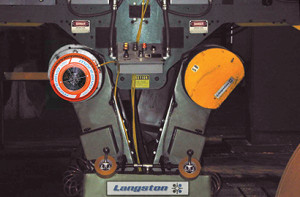 Montalvo's new Corrugator Roll Stand Upgrades webpage is dedicated to highlighting the upgrades Montalvo has performed on a variety of corrugators.
Martin
Langston
MHI
Marquip
United
and more!
This new section of the website features three presentations, providing an overview of how Montalvo upgrades a corrugator, some of the types of corrugator's we have worked on, and shows a detailed walk through of a Martin and a Langston brake upgrade process.
Visit the Corrugator Roll Stand Brake Upgrades page
---
NEW Blanket Ordering System
Do you order 20 friction pads every 4 months? Have a production schedule in which you will need two brakes every 10 weeks? Want 4  oad cells at your door every 3 months without the process of having to re-order every time? Place one order, receive consistent, on time deliveries throughout any 12 month period based on your needs.
No matter what product you need; if you need certain quantities of specific products delivered on a recurring basis, Montalvo's Blanket Ordering system is the answer. Eliminate the need to place an order every time you need product, eliminate variables in delivery dates and obtain fixed pricing while receiving any applicable quantity discounts.
You pick the product(s) and you decide the delivery schedule over any 12 month period, and we deliver. Montalvo's blanket order contracts ensure you have the products you require on the schedule you require.
Benefits:
Submit one order for your anticipated and recurring needs throughout any 12 month period.
Obtain fixed pricing and take advantage of any quantity discounts by ordering all your product(s) at once.
Eliminate variables in deliveries throughout the year. Products delivered on time, based on the contract schedule you specify.
Available for Custom Products
For additional information visit the Blanket Ordering News Page on our website, or to set up your Blanket Order Contact Us or call 1-800-226-8710.