In This Issue:
Measure Productivity in Seconds, Not Minutes: The V-Pad
Product Spotlight: The V-Brake
Tool of the Month: Brake Sizing Calculator
---
Measure Productivity in Seconds, Not Minutes: The V-Pad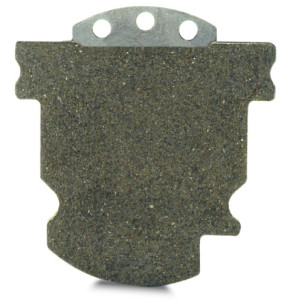 In today's competitive marketplace maximum machine productivity is essential.  Snap out, Snap In, Done–Pads Changed. That is all it takes to change every pad on your brake. In only seconds with zero tools your pads are changed and your machine is back up and running. It's just that simple.
Most applications require a time e consuming process to change brake pads. That takes up valuable time that your machines could be running and generating profits. Save time with the V Pad.
The savings exponentially increase when factoring in the amount of pads on your brake, the amount of brakes in your organization, and how often you are required to change brake pads.  The V-Pad is created from the same materials as other Montalvo brake pads meaning you get the same high quality, long lasting, high performance brake pads you require, while exponentially increasing convenience.
Already built into Montalvo's V-Brake the V-Pad can also be retrofitted into Montalvo Standard, HP, & HPS Brakes.
---
Product Spotlight: The V-Brake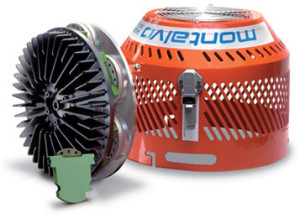 The V-Brake excels at delivering the cooling capacity & wide torque range you need. Combined with Montalvo's exclusive V-Pad, the V-Brake is the easiest brake to install, operate & maintain. Available in five different sizes, the V-Brake can provide the necessary torque range to fit practically any application.
The V-Brake ships fully completed with safety cover but can also be equipped with a built in fan to provide users extra heat dissipation at very low speeds.
V- Brake Features
Up to 3300X Torque Capacity
"Snap In-Snap Out" Style Pads
No Adapter Plates Needed–Ships as a complete brake with safety cover
Bi-directional operation

Wind or Unwind from the top or bottom of a roll

Easy, 2-Bolt Installation
High Thermal Capacity Disc
Increased cooling enables greater torque at very low speeds
---
Tool of the Month: Brake Sizing Calculator
Montalvo's online Tools provide you the answers you're looking for to your Tension Control Questions. This month we feature our Brake Sizing Calculator to accurately determine the correct size brake required of your application.