2020 has Changed the Demand for Face Masks, PPE, and Nonwovens Around the World.
The demand for masks, PPE, and Nonwovens has grown exponentially. A significant surge in the demand for these products has strained manufacturing processes to keep up. While some manufacturers are purchasing new equipment, most are often looking to retrofit their existing equipment for medical mask production and other nonwovens PPE. This could be either to improve the production capability of their machine or to give their machine capabilities they did not remotely have prior.
Better Web Control for Masks and Nonwoven Manufacturing
As more and more manufacturers have rushed to retrofit their equipment, the need for higher quality nonwovens, PPE, and mask production has put the spotlight on higher quality tension control systems. Lack of high-quality mask and nonwoven tension control systems has led to higher scrap rates, steeper and costlier learning curves, and loss in productivity and profits. Montalvo's mask manufacturing tension control systems give you the instant capability you are looking for while being easy to install and operate.
Achieve More
Thinking of starting a new mask, PPE, or nonwovens production line? Or looking to expand the capabilities of your existing machine, Montalvo has the equipment and experience you are looking for. When tension is automatically under control, the outcome of the end product is consistent, precise, and accurate, meaning you are more profitable. Achieving More has never been easier!!
---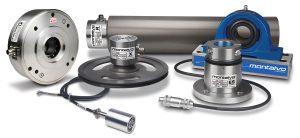 Load Cells
Montalvo manufactures a wide range of industry-leading load cell styles with multiple load ratings, sensitive to detect even the slightest changes in tension, minimizing waste, and maximizing the amount of high-quality end product. Give your process the superior tension signal it requires for superior production.
How do they work?
The Load Cells measure the micro-deflections forces applied by the material as it moves on the idler roller caused by tension tightening or loosening as the material travels through the process. This measurement is in the form of an electrical signal (often millivolts) that is sent to the controller for interpretation and utilization in regulating torque to maintain set tension.
---
Controls 
From PLC Controls to Standalone Dedicated Control Units, Montalvo produces the industry's leading controls technology for Better Web Control. They are easy to set up, run, and operate and can be integrated into your existing platform if required.
Montalvo Tension Controllers give you greater precision, consistency, and quality for easier operation and higher quality end product.
How do they work?
Controllers are integral components in process control systems. The Controller receives direct material measurement feedback from the Load Cells or Dancer Arm (closed-loop), or a diameter reference signal (open loop). As tension changes, it produces an electrical signal that the controller interprets in relation to set tension. The Controller then regulars the torque of the torque output device to maintain the desired setpoint.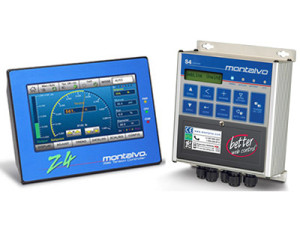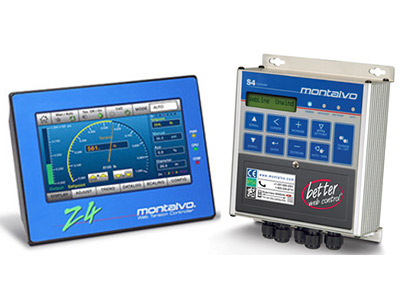 ---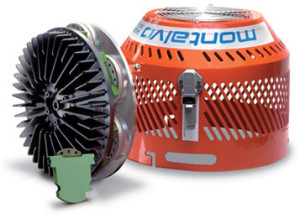 Brakes
Montalvo is the original inventors of the air-cooled brakes and with over 73 years of experience in the field, we can assure you, we have the Tension Brake you require. Montalvo brakes are divided into two main brakes, Pneumatic Brakes and Magnetic Particle Brakes. Our Brake Tension Capabilities range from less than 0.4 in-lb to up to 51,120 in-lb. providing you a brake for every need. Get smooth, reliable, consistent torque control you require for higher-quality processing.
How do they work?
The brake receives tension and process information from the controller and adjusts torque as required to maintain set tension, ensuring smooth, precise tension control on the web from full roll to core.
---
Support and Service 
If you are new to tension control or looking to upgrade the capabilities of your machine, know you can rely on Montalvo's 24/7/365 customer support. Whether you need installation assistance, product training for your team, troubleshooting, or just have a quick question, we are here for you. With Montalvo installation and start-up assistance, we ensure proper installation, integration & functionality of the machine; thus, saving you time and effort. Let a Montalvo Applications specialist guide you by inspecting the proper setting of the machine and will recommend the appropriate maintenance to ensure you stay proactive. We are web handling and tension control experts offering you Better Support, Better Service, for Better Web Control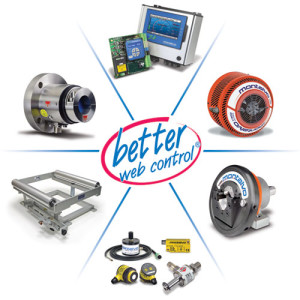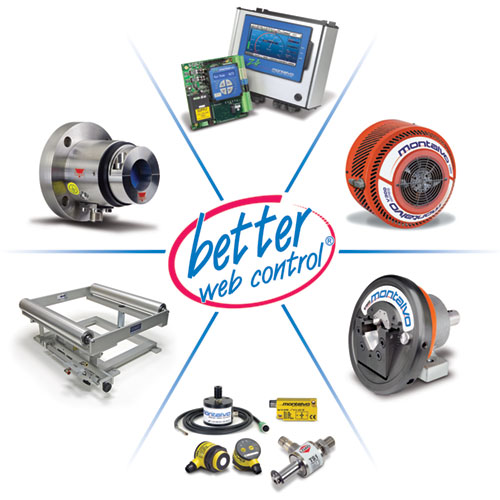 ---
Contact a Montalvo Applications Specialist to start discussing how we can help you achieve more!
Submit Button will appear after entering anti spam fields.
By submitting this form you agree to the terms of our
Privacy Policy
.